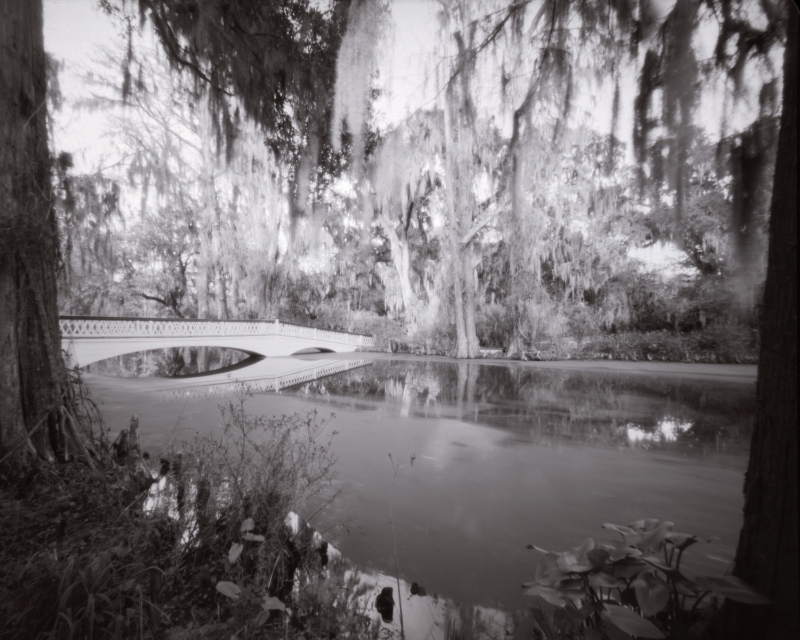 Magnolia Gardens Bridge by Jon Oman
8x10 Film, Pinhole Camera
I've been thinking about low tech imaging techniques more lately, and even playing around with some plastic fantastic cameras, like the new Lomography Sprocket Rocket that I received as a Christmas present. I also have a nice wooden 4x5 pinhole camera that needs to be used.
I found this wonderful shot by Jon Oman, which he posted on Rangefinder Forum.
I'd love to see a contact print of that giant negative in person. At an exposure time of 5 1/2 minutes, I'm sure the water has a dreamy blurred look to it.
Here's one that I did shoot not too long ago, with a 35mm pinhole camera, which my daughter and I constructed from a cardboard kit. Not nearly the quality of the enormous 8x10 shot above, I still think it's pretty cool.
Reindeer, by Reed A. George
Cardboard 35mm Pinhole Camera
DMC-365.blogspot.com