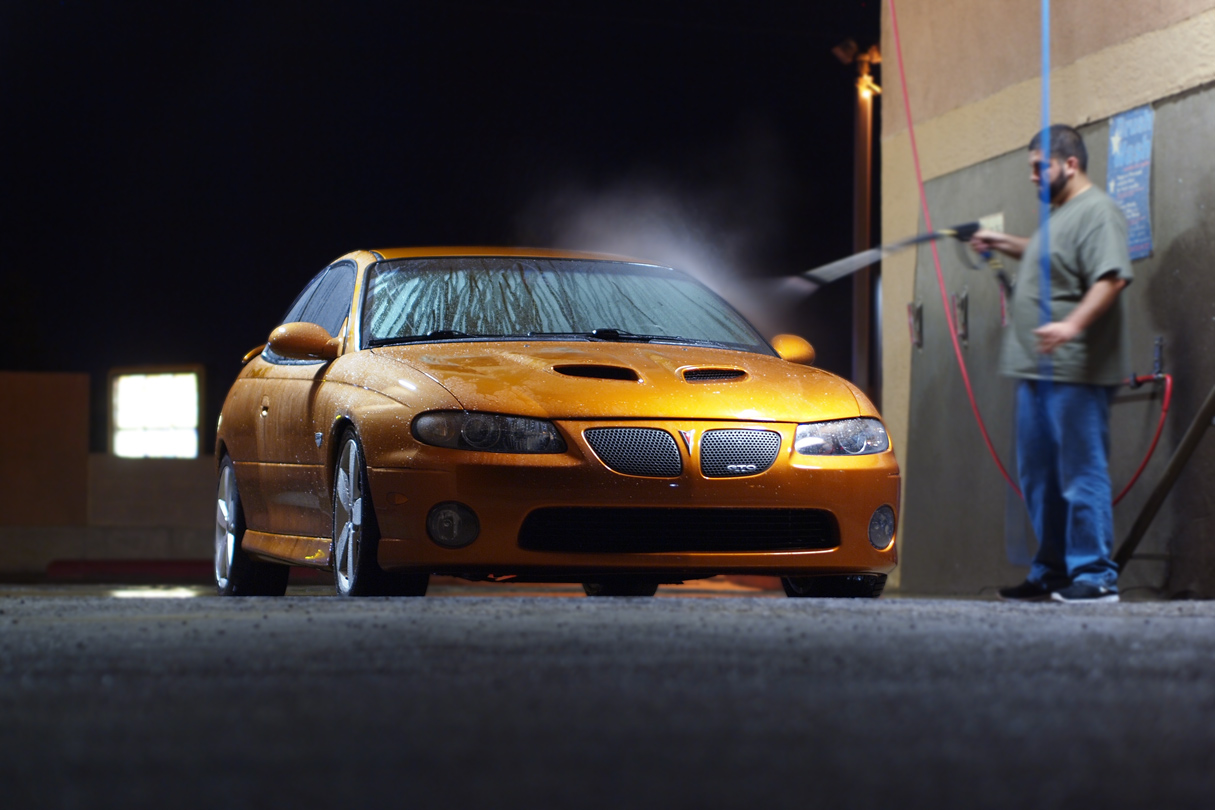 GTO, by littleMT on mu-43.com
Image Source: http://www.mu-43.com/f42/my-2006-twin-turbo-gto-shot-e-pl1-27130/
I've been on a little diversion with car photography lately. Poster littleMT on mu-43.com has been a great source for me. littleMT posted a few intriguing images of the 2006 GTO shown above.
You saw a post a while back from the same source:
I'm heading out to a car show myself this afternoon (which will be some days old before you read this), after getting a little work done at the office. It is one I've been to before, so I'm struggling to think of ways to do something different with my photography there. The people are always fun. Here's one from 2009:
Car Show Attendee, by Reed A. George
Panasonic Lumix DMC-G1, Lumix 14-45mm Kit Lens
iso100, f8, 1/125 sec
Here's another, trying to do something a little different:
Jag on Glass, by Reed A. George
Leica M8, Leica 35mm f1.4 Summilux
iso640, f-stop not recorded, 1/250 sec
So, wish me luck. I'm hoping for some inspiration this afternoon. Will report back :).
DMC-365.blogspot.com