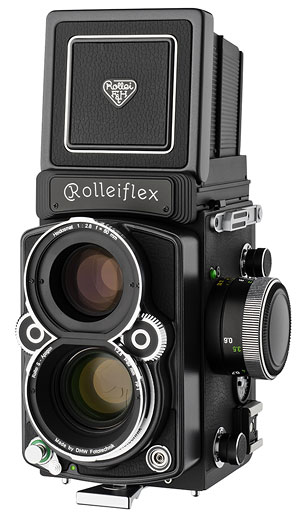 Newly Announced Rolleiflex FX
Image Source: http://photorumors.com/2012/09/11/new-cameras-from-rolleiflex-hy6-mod2-and-fx-n/
Oh my goodness. I have always loved the Rollei TLR cameras. I own a Rolleiflex T with a wonderfully sharp Tessar f3.5 lens. It's clear to me why the Tessar was called the "Eagle Eye." I have always wanted a Planar f2.8 version, but haven't run across the right one at the right time.
According to reports online, Rollei has announced a brand new Rolleiflex FX with Rollei S-Apogon 80mm f2.8 lens. That's right, a new medium format film camera.
The price for the new FX will likely be exorbitant. And, Rolleis have a well-deserved reputation for lasting forever. I believe that my T will work forever, now that it's been given the once-over by Rollei wonder mechanic Harry Fleenor in California (that was ten years ago).
So, the question is, if you covet a Rolleiflex f2.8 camera, would you rather have an original that has been well cared-for and maybe sent off for maintenance, or a brand new one? Well, brand new sure looks like a great option. Until we see the price, perhaps. The previous version, with Planar f2.8, was over $5,000.
DMC-365.blogspot.com