The Photography Daily THEME announces an exhibition at the Nobel Peace Center in Oslo, Norway, remembering two giants of cultural life - Mahatma Gandhi and Henri Cartier-Bresson (HCB).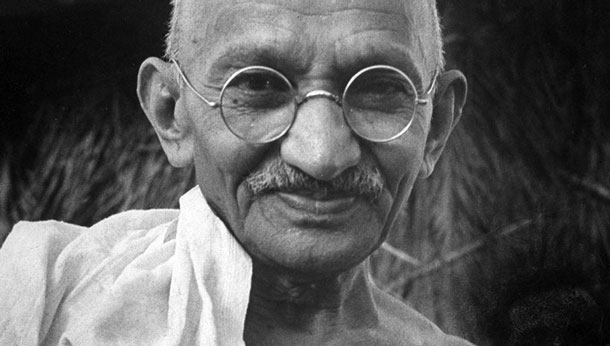 Mahatma Gandhi, by Henri Cartier Bresson, Magnum Photos
Image Source: http://the.me/gandhi-and-henri-cartier-bresson-hcb/?utm_source=feedburner&utm_medium=feed&utm_campaign=Feed%3A+themephoto+%28theme%29
It turns out that HCB was the last to photograph Gandhi, meeting with him one hour before he was assassinated by a Hindu fanatic. What a terrible shame.
(Click Here)
to read the whole story on THEME.
I am so used to seeing HCB's street photography that I wonder what it was like to experience him on an assignment to photograph a single person. I have seen some of his portrait work, like that above, and it certainly shows his mastery of the photographic media. But, I think of him as the "capture the moment" guy, rather than covering a single personality on assignment.
HCB stayed on in India after the assassination, covering the public's response to the event.
DMC-365.blogspot.ocom