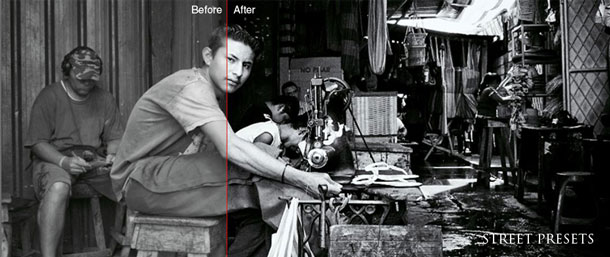 This is a first for me. Streetshooters is selling premade presets to give your photos a classic street photography look.
(Click Here)
to read about it at streetpresets.com.
Presets are saved sets of parameters. In Lightroom 4, for example, you can make all of the settings that make your pictures look exactly how you want them, then save all of those adjustments as a preset. In this case, you're buying presets that some experienced street photographers have made for you.
I must admit that they look pretty darned good in the online samples. I'm not sure how I feel about paying for them. I suppose it's not unreasonable to pay $20 to have an expert give me their favorite settings, which I can reuse as many times as I like, or even customize a little further to my own liking, and save as my own preset.
Hmm. Something to consider. I'll let you know if I do it.
DMC-365.blogspot.com