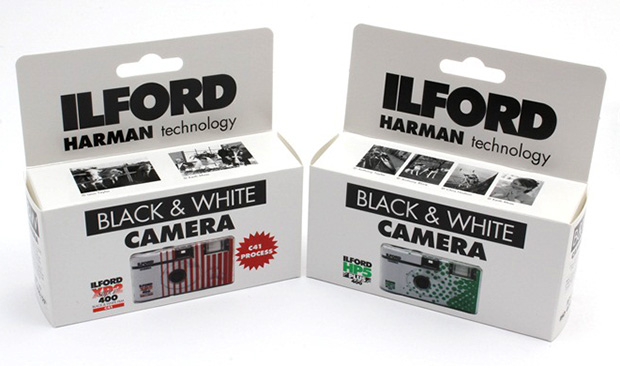 New Ilford B&W Disposable Cameras (Processing Included!)
Image Source:
http://www.stevehuffphoto.com/2012/12/07/new-ilford-bw-disposable-cameras-xp2-and-hp5-to-go/
Ilford has announced that it is now selling instant cameras with black and white film - either XP2 for regular C41 (drug store) color processing that results in B&W images, or XP5, which requires standard black and white developing chemistry.
(Click Here)
to read the announcement from Ilford.
This announcement was targeted to the UK. Apparently, they'll also be available in the US.
I think this is a great development. Even though color conversion to B&W has become easy in the digital world, it's fun to shoot directly in monochrome. This is evidenced by the interest in Leica's new Monochrom rangefinder, which does not shoot in color at all.
I recently shot a few rolls of Kodak Tmax400 in Barcelona, and loved so many of the shots. Great fun. As soon as I get a few minutes at home, I'll post some.
DMC-365.blogspot.com