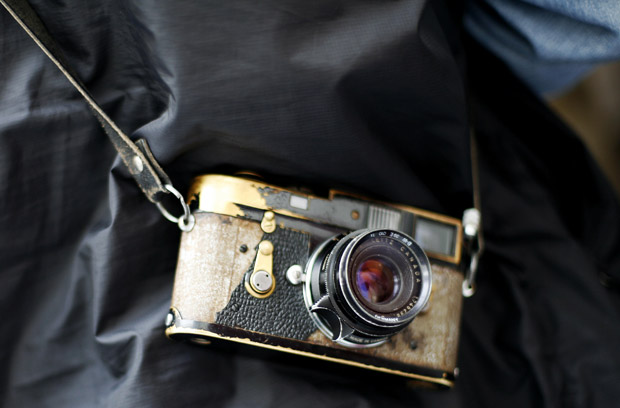 Image Source:
http://leicaphilia.com/wp-content/uploads/2014/04/davidson1.jpeg
There's a nice post on the blog Leicaphilia, about an image Bruce Davidson made of a British girl holding a kitten. The photograph is beautiful, and worth the click.
(
Click Here
) to see the girl with kitten on Leicaphilia.
But, the image above, of Davidson's Leica, is what impressed me. Now that's what I call brassing. Tough to call this on "minty" if it ever hits ebay.
As I've shared before, I bought my first Leica, the M4-2 that I've used for the "Dreaming in Monochrom(e)" series, used and cheap.
(
Click Here
) to see my Dreaming in Monochrom(e) series of posts.
My friend recommended that I forget about having the vulcanite replaced, stating that it would be better to look like I'd carried my camera through a war than like a dentist out with his new jewelry. I've followed that advice. My M4-2 is just a ugly/beautiful as when I received it.
DMC-365.blogspot.com