Poster PJ Reddy over on dpreview.com posted a series of images taken with the DMC-GH2, Lumix 14-140mm and 100-300mm zooms while on a recent trip to Antarctica.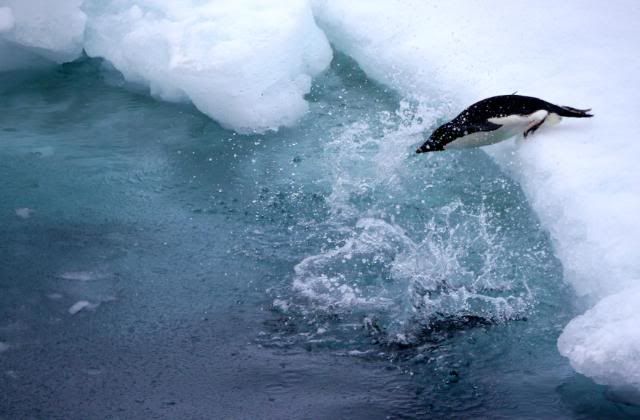 "We Are Going Swimming" by poster PJ Reddy on dpreview.com
Image Source: http://s203.photobucket.com/albums/aa106/pjreddy13/Antarctica%202011/?action=view&current=P1000375.jpg&mediafilter=noflash
PJ reports that the camera performed well in the cold, but it was not that cold, mostly just a few degrees below freezing (-5C). He also reports that he took along a DMC-ZS3, and was pleased with the results.
Click below to support my blog: