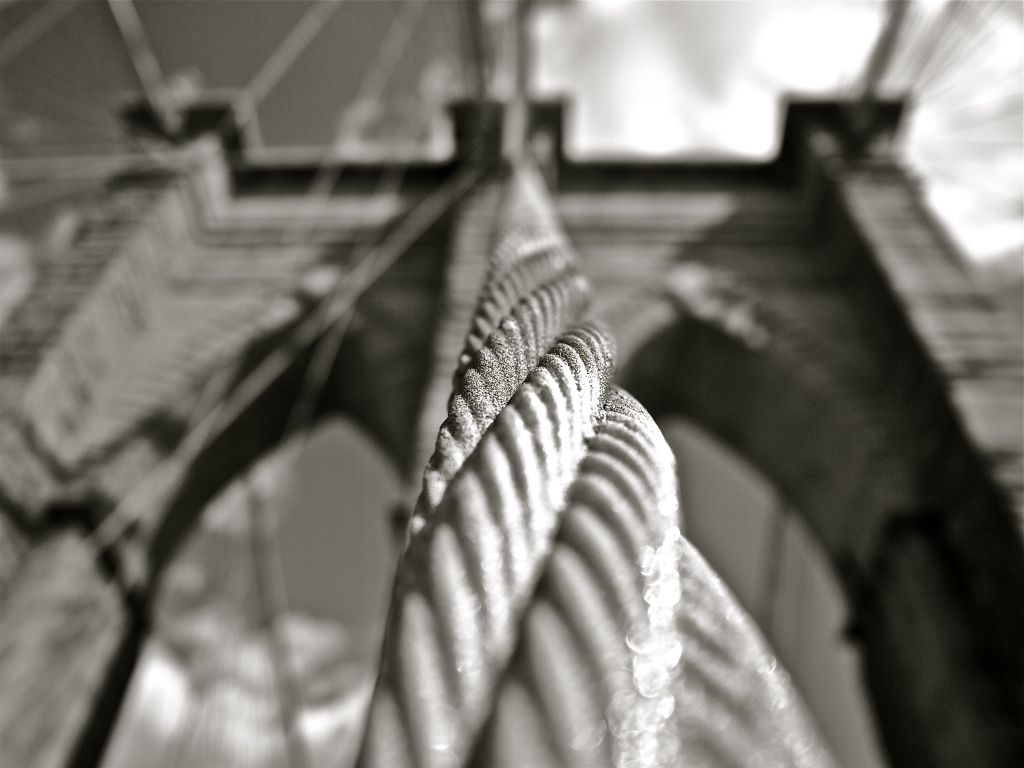 Brooklyn Bridge by phatning
Olympus Pen E-PM1, Lumix 14mm f2.5
Image Source: http://i654.photobucket.com/albums/uu264/tkning/120615%20NYC%20Photowalk/P6150270-2.jpg
I have read and heard it said that the ultimate photographic challenge is to make a unique picture of an often-photographed familiar subject. Well, phatning has posted the shot above on mu-43.com. I think it accomplishes that goal quite well.
(Click Here)
to see the post on mu-43.com.
When I saw the post entitled "Brooklyn Bridge," I didn't have high hopes. I think this picture delivers. Just my opinion, of course.
There is an old bridge on the property where I work. I walk there often, but have yet to make a unique image of it. This gives me hope. I will have to try again.
DMC-365.blogspot.com