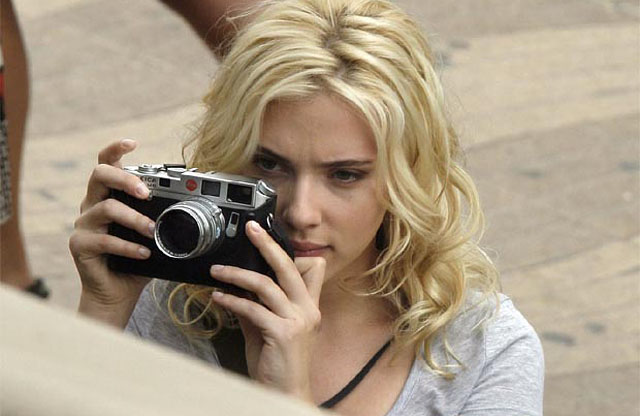 Scarlet and Leica
Image Source: http://www.overgaard.dk/leica_history.html
Just scanning the blogs this morning, and found an interesting post about celebrities and their cameras. Scarlet is always interesting - camera optional.
(Click Here)
to see an extensive collection posted on a site called retronaut.
I guess it's cool seeing Seal with his Leica, but I like some of these a lot more.
I don't need moviestars to give credibility to my cameras, but there's something cool about seeing them using this stuff. I especially like the James Dean pic, where he's wedged between walls, using his Rolleiflex.
Now I need a shot of Einstein laying on his back shooting a pre-war Lumix...
DMC-365.blogspot.com