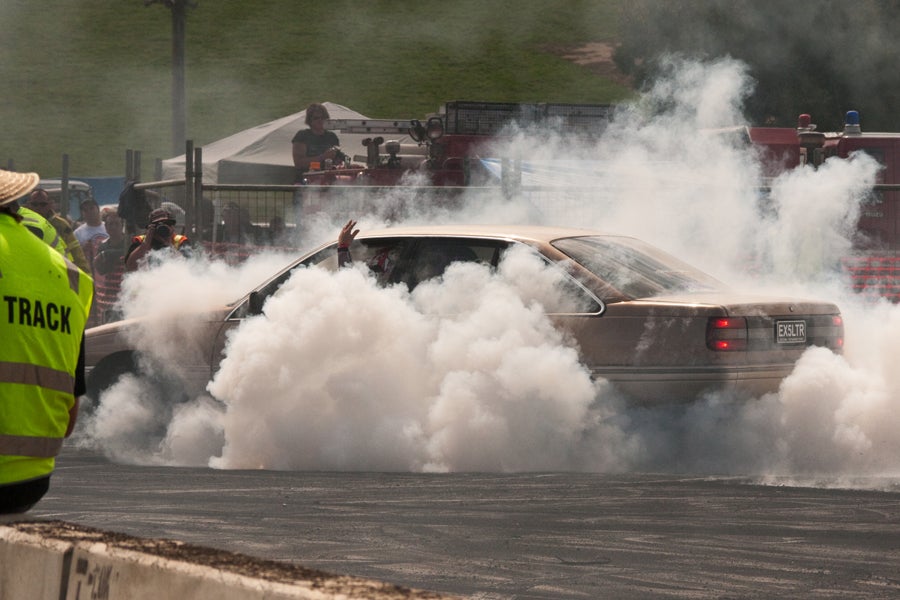 Image Source: http://www.mu-43.com/gallery/data/500/1060776.jpg
Panasonic Lumix DMC-G1, Lumix 45-200mm lens
Member DownUnderDog on mu-43.com posted a series of shots with his telephoto zoom and G1 from a burnout event in Australia.
(Click Here)
to see the full post.
It's amusing to me that the Ford Cortina was a popular "motorsports" car in Australia. My brother's first car, given to him by a neighbor in the early 1970s, was a Cortina.
DownUnderDog did a nice job of covering this event in journalistic style, capturing not only the main attraction, smoking tires, but also the drivers and others involved in the event. The collapsed tires after burnout, the team pushing a blown engine car away, and the drivers celebrating were all interesting additions. The only thing I would have tried to add would be the spectators, and maybe a wide angle shot or two (tough to do when the only lens you bring is a 55-200).
Thanks for bringing a little Australian smoke to me here in the USA!
DMC-365.blogspot.com
Support this blog. Order from Amazon by clicking below.
DMC-365.blogspot.com
DMC-365.blogspot.com