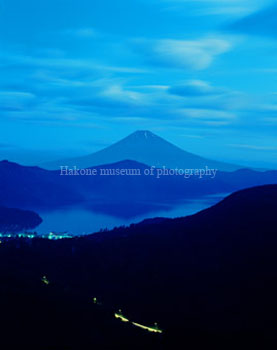 Fuji-San, by Katsura Endo
Image Source: www.hmop.com
While vacationing in Hakone, Japan, I took the opportunity to visit the Hakone Museum of Photography. Located just four minutes' walk from Gora train station (the Japanese are very precise in their walking distance estimation), the museum is actually a gallery run by Katsura Endo, a third generation photographer. Endo-san is a graduate of the Tokyo University of Photography. He has photographed extensively inthe Himalayas, as well as working under contract for All Takashimaya Advertising Co. Ltd.
Here is an image of the gallery interior: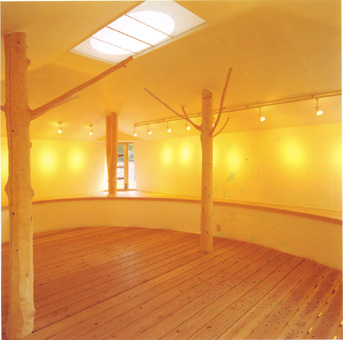 Image Source: www.hmop.com
Endo-san welcomed us into the gallery, as he was in the process of installing new flooring in the main first floor hall. This room was dedicated to Endo-san's Mount Fuji photographs, all shot in color with film, with either a Hasselblad and Distagon 50mm lens, or an Ebony 8x10 camera. Mount Fuji is his inspiration, and his photographs exhibit a wide range of moods and scenes of the mountain. In particular, I was drawn to several images that make very dramatic use of contrast, especially uncommon in color photography. Endo-san certainly is not afraid of pure black in major portions of his images. He told us that while his images using more standard ranges of light are popular with most people, these more dramatic photos are more polarizing. People either like them or dislike them. I like them.
I loved visiting the museum and getting to meet Endo-san. The gallery is very comfortable, and welcomes you to sit and enjoy his work. It inspires me to someday have a small gallery of my own. Certainly not a way to make a living, it would be very rewarding, personally.
DMC-365.blogspot.com