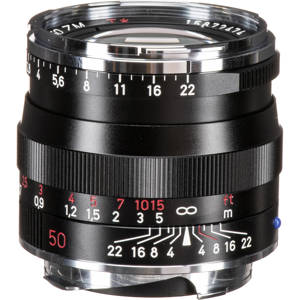 Carl Zeiss Planar 50mm f1.4
Image Source: http://www.adorama.com/ZI502PB.html
The Zeiss Lens Blog has posted an interview with portrait and people photographer David Zimand.
(Click Here)
to read the story and see several of David's gorgeous black and white portraits.
(Click Here)
to go to David's site.
Also, google David's name to see tons of great images.
David shares several important thoughts about how he approaches people photography. First off, he loves people. That's important, and shows through in his work.
He especially seeks out people with "bright eyes." Then he accentuates their eyes, or other distinguishing features, including with the use of ring lights. You'll see the characteristic profile of a round ring light in the eyes of many of David's subjects. Some people find this troublesome. I think it is defintiely "in your face," and not subtle at all. However, it does make for dramatic eyes. Along those lines, David also prefers to shoot his subjects looking into the lens.
David shoots about 80% black and white. He feels that it gives him better control, and allows him to produce the richness in tone that he prefers.
In terms of suggestions for developing photographers, David's advice sounds like many others - try many different approaches to develop your style, step out of the comfort zone.
I find this kind of advice vaguely motivating, helping me to go a little further. However, it is generic, a little abstract. I think it's the kind of advice that makes more sense once you've experienced its use in your own way. It's sort of like saying - "Work on projects, with subjects you love." Well, sometimes we don't know what we love most until we've spent time and effort trying to photograph it.
DMC-365.blogspot.com